Good morning readers! In last week's post we talked about Rafael Nadal, one of the best tennis players in the world. Today, continuing with legendary things we are going to review the greatest 5 golf shots in golf history. We are completely sure that you are going to enjoy them as much as you do when buying our golf legends jumpers. Have fun!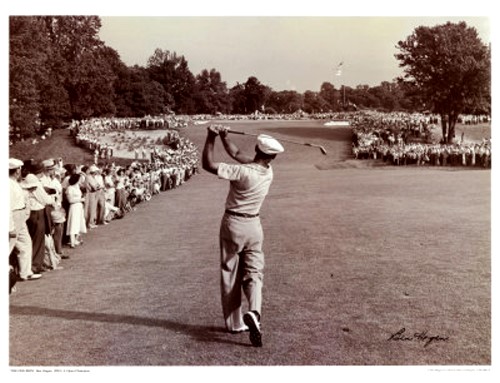 Top 5 Golf Shots in History
If you are a trully golf fan you will have in your mind some of the greatest golf shots that you have ever seen. Nevertheless, there are some of them that you may not know of as they are from lots of years ago. Only if you are into historical moments and data you will recognise them.
Today, from Slazenger Heritage we challenge you to see if you knew of all of them. They are the best 5 golf shots in history!
5. Gene Sarazen—1935 Masters
You would be amazed if you watched this shot. Gene Sarazen was lossing by three shoots and he managed to do a double eagle on No. 15. The shot got him into a playoff and to the following victory of The Masters cup.
Do not you see the great part of it? Well, we have not tell you the best part yet. He did it with a fairway wood!
Doing so in No. 15 is considered a madness. To put it into perspective, nowadays players only reach mid-iron.
4. Bob Tway—1986 PGA Championship
The situation was not looking great for Tway. He went from deep rough to deep green side bunker. Moreover, he was tied with Norman on the 72nd hole. Everything made think that reaching the first position was nearly imposible for him.
The bunker was so deep that you could barely see Bob Tway when he hit the shot. What is more, he had not a lot of  green to work with which made the situation really difficult.
Then, with everything against him, he knocked his bunker shot in for a birdie, leaving The Shark burned by defeat once again.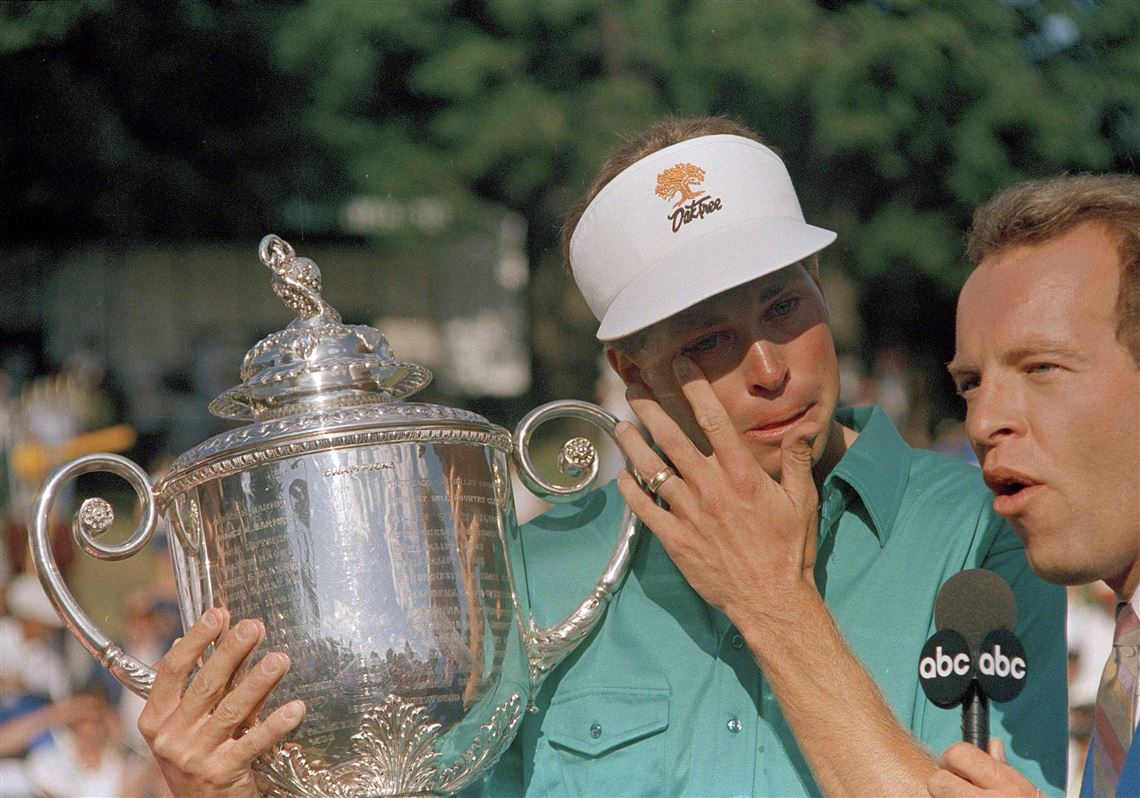 3. Tom Watson—1982 U.S. Open
After hitting his tee shot at the par-3 in the gnarly green side rough, Watson famously told his caddie that he was going to make the chip for birdie.
As you may imagine, he delivered it and he got the U.S. Open in hole No. 17.
2. Larry Mize—1987 Masters
Hole No. 11 at Masters Augusta. It is one of the hardest to play. In fact, just taking a look at it makes you feel something inside you. Most players always go to the right on their second shot (as Mize did) leaving them in a really bad situation. A scary chip back towards the water.
If Larry hit that shot a little bit harder it does not go into the cup, it goes right into the water. Moreover, if he carries it a yard less he does not get anywhere near the hole.
The shot had to be perfect and, as you should know by now, it obviously was.
1. Justin Leonard—1999 Ryder Cup
The European squad was ahead 10-6, needing just four points in 12 matches to retain the cup. No one had ever overcome until that moment more than a two-point deficit on Sunday. The victory was almost in the Europe Team side.
But something magical happened that day. The American team went to the pitch and won the first seven matches of the day.
The cup was in its final phase, everything was depending on the last two matches. Finally, after very tense moments, the Americans won the Ryder Cup and the celebration was everything but calm.
But we can not blame them, they had just managed to set a date in golf history.
There you have the greatest five golf shots in history. If you wan to feel the same way as our legends did with their golf shots you just have to wear a Slazenger sweater. Check out our website and pick the one that makes you feel like a legend!
We really hope that you found this article interesting. If you have any doubts do not hesitate to reach us. See you next time!